Located in the centre of Surrey, the fastest growing city in B.C., Central City is a world-class, mixed-use development combining 140 retail stores, restaurants, and services anchored by T&T Supermarket, Winners, Shoppers Drug Mart, The Brick, Best Buy, Walmart, Canadian Passport Office, and Club 16 Trevor Linden Fitness/She's Fit!. Central City also houses a 350,000 square foot Campus for Simon Fraser University and five 60,000 square foot AAA office towers.
140
Retailers and Tentants
20
Admin hours per week saved
The Challenge
Central City wanted to reduce the time and cost needed to administer over 4,000 no-charge retail and office employee permits. Specifically, they were looking to eliminate:
Receiving permit applications in person and by email
The requirement to verify employment status
Approving applications within tenant allocations
Reducing the cost and time associated with issuing hangtags and annual renewals
Reducing staff hours required to administer the permit program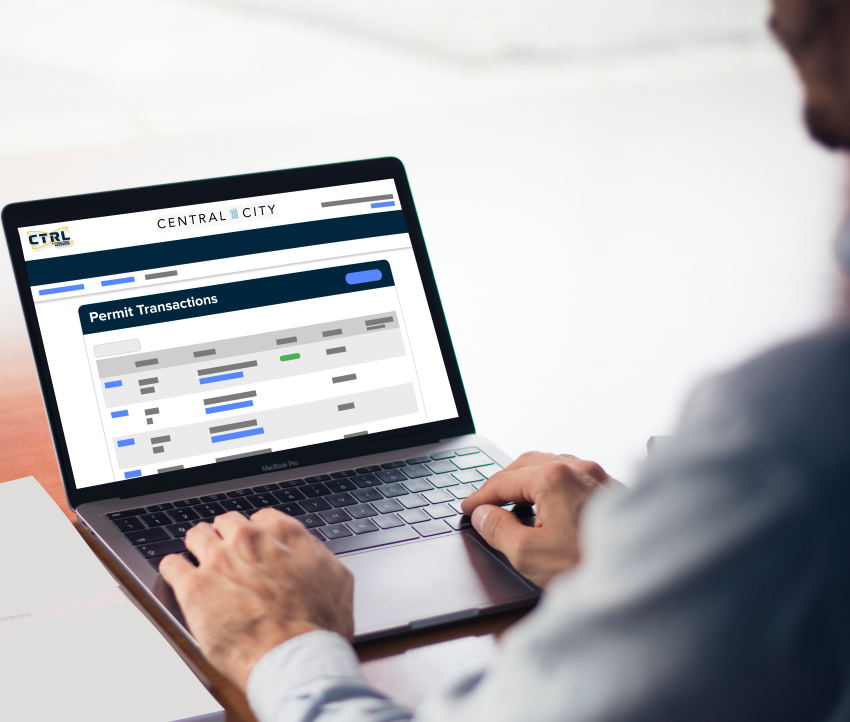 The Solution
Concord worked with Blackwood Partners at Central City to deploy a virtual permit solution for tenants with the following features:
Allow retail and office tenants to self-manage their employee permits
Give Central City the administrative control of the parking system
Remove the burden of daily permit management and allocations for Central City staff
Eliminate the annual cost of purchasing and issuing 4,000 hang tags
Eliminate the need for email or in-person permit applications
Property Managers
Concord CTRL allows Property Managers to create self-managed permit accounts for their tenants. Property managers have the ability to:
Assign set permit allocations for each tenant
Assign and control tenant usernames and passwords
Assign specific reserved stalls to tenants
Search permits by plate or name
Generate parking usage reports
Property Managers are able to make instantaneous changes and updates to ensure parking spaces are assigned correctly and used to their maximum potential.
Tenants and Employees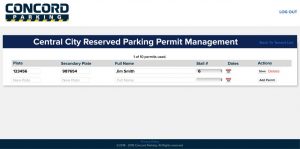 To assign a permit, tenants simply:
Log into their tenant user account
Enter their employee's name and license plate (multiple plates can be entered)
Select Save
Once saved, the permit is activated in real-time. There is no need to display a hangtag. The deactivation process is also instantaneous. When the delete button is selected, the permit is promptly removed from the system.
Concord CTRL is completely integrated with our mobile LPR system and our handheld Android software. Enforcement Officers have access to the most up-to-date status information regarding permit lists with validated license plates.

The Result
Transitioning Central City's 100 retail and office tenants from the previous employee permit program to Concord CTRL required less than three weeks. The results for Central City were immediate and included:
Elimination of wasted time by staff responding to permit application emails
Elimination of manual permit management and allocations in a spreadsheet
Elimination of the cost and time for renewing 4,000 hangtags every year
The results for tenants were also beneficial and included:
Ability to issue/revoke employee permits in real-time
Ability to edit permit license plate details in real-time
Elimination of time wasted submitting email applications and tracking confirmation details from Property Managers
Reduction of employees receiving violations due to permit processing delays
Central City saved over 20 hours per week in parking administrative time.