Concord Parking deploys an easy to use kiosk-based permit system that allows visitors to register their vehicles. Visitors to City Hall in Surrey help themselves, which saves time for both visitors and City of Surrey staff.
The Challenge
The City of Surrey wanted citizens to be able to park for free while visiting City Hall and attached Library. City staff did not want to have to administer paper passes or require visitors to return to their vehicle to display a visitor pass.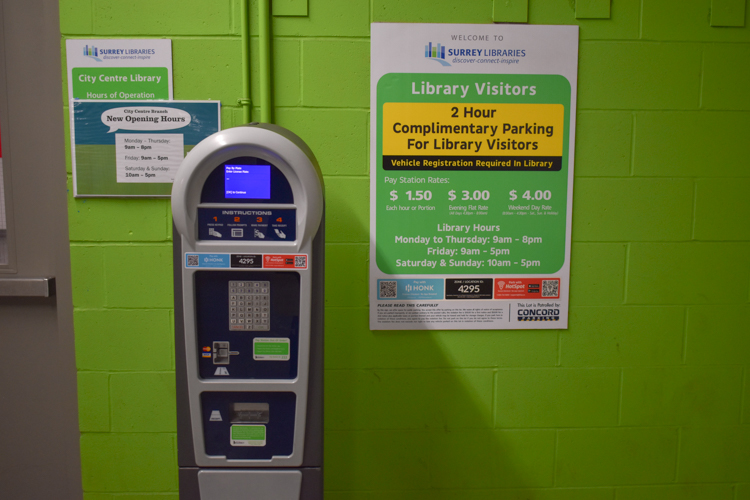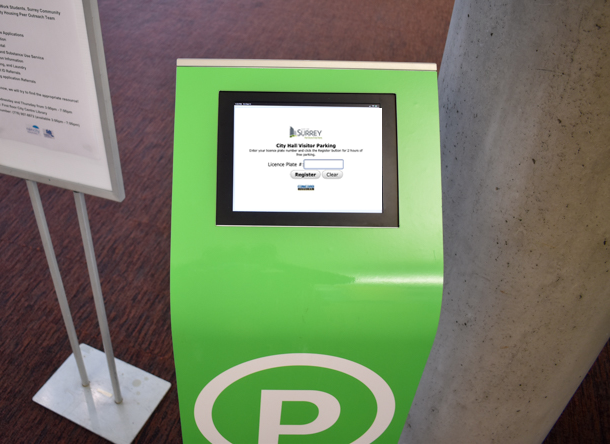 The Solution
Concord developed a unique and easy-to-use permit system that allows visitors to register their license plates themselves. The City of Surrey chose to deploy Kiosks for this purpose, but visitors can also use their mobile phones to register.
Visitors simply need to enter their license plate or a combination of license plate and authorization code (depending on configuration). The information is processed immediately and validates the plate for parking. Visitors can simply park their vehicle in the designated area knowing that their parking is taken care of for the specified duration.  Details on Registered vehicles is sent to Concord's mobile enforcement solution in real time.

The Result
Visitors to City Hall can now effortlessly register their vehicles while on site.  They can use the Kiosks at reception or their own mobile phones.  Concord CTRL can be set to limit the number of registrations for individual license plates to prevent misuse of the free parking.  The City of Surrey maintains control of how their parking is used without having to manage each transaction.