A SMARTER WAY TO MANAGE YOUR PARKING
QR Codes let users instantly register their license plate and pay for parking. SMRTpass gives you the freedom to tailor your parking offerings to meet the needs of your staff, tenants, and customers. 
Why use QR codes for Parking?
No app download or account creation required.

Lower transaction fees than app-based payment platforms.

Easily update payment information or vehicle license plates.
No parking equipment required
Generate parking revenue without the maintenance and expense of pay stations and gates.
Fast and easy deployment. Ideal for long term locations, or event parking – patrons and users just scan the QR code on the sign and pay.
Fully integrated with Concord's enforcement solution.
HYBRID OFFICE WORKER PERMITS
Flexible permits that allow staff to only pay for parking on the days they work from the office.
Allows for tracking as a taxable benefit if staff do not pay for parking directly.
Passcode protected to prevent inappropriate or unauthorized use.
Integrated with an office reservation system for shared workspaces.
EASY VALIDATED PARKING
Customers can register license plates on a smartphone in seconds.
Ideal for high-traffic retail areas, and locations that need to control their complimentary parking.
No administrative work to reimburse customers for their parking.
Repeat registrations of the same vehicle can be restricted.
Effortless Parking Payments with SMRTpass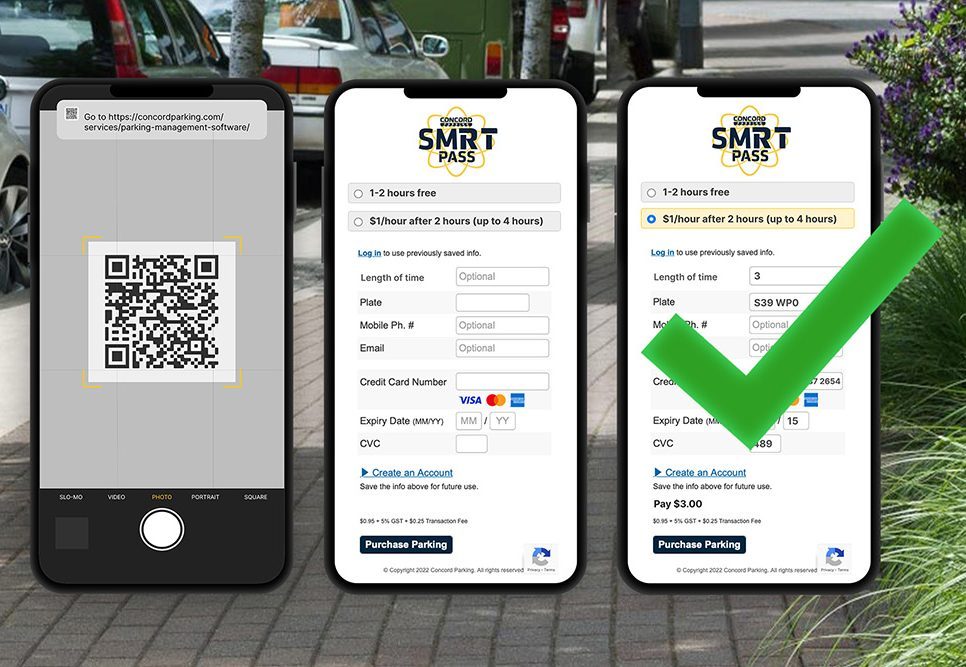 CONTACTLESS PARKING PAYMENT USING QR CODES
How does it work? On any smartphone, the user simply scans the QR code and is then directed to a secure web site.  The user then selects a time option, enters their license plate, and makes a payment.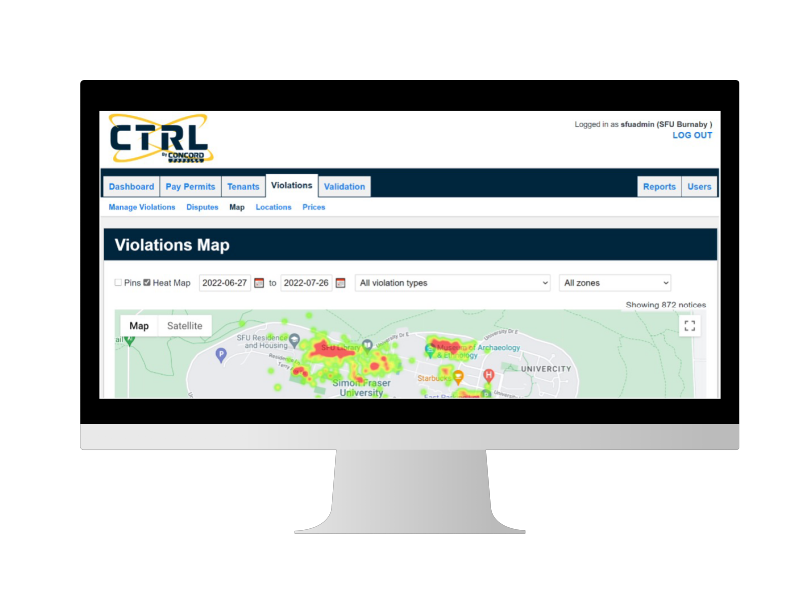 PART OF A COMPLETE PARKING SOLUTION WITH CTRL
SMRTpass is integrated with our Concord CTRL software for enforcement and other permitting solutions.  Concord makes it easier than ever for you to take control of your parking and create a seamless experience for your parking customers.   
Streamlined Parking Starts Here
Get started with our SMRTpass parking solution and make parking easy.