It is that time of the year again! Paladin Security Group is in "holiday-spirit mode" and getting the sled, or in this case, our Concord Parking cars, ready to deliver happiness throughout our communities.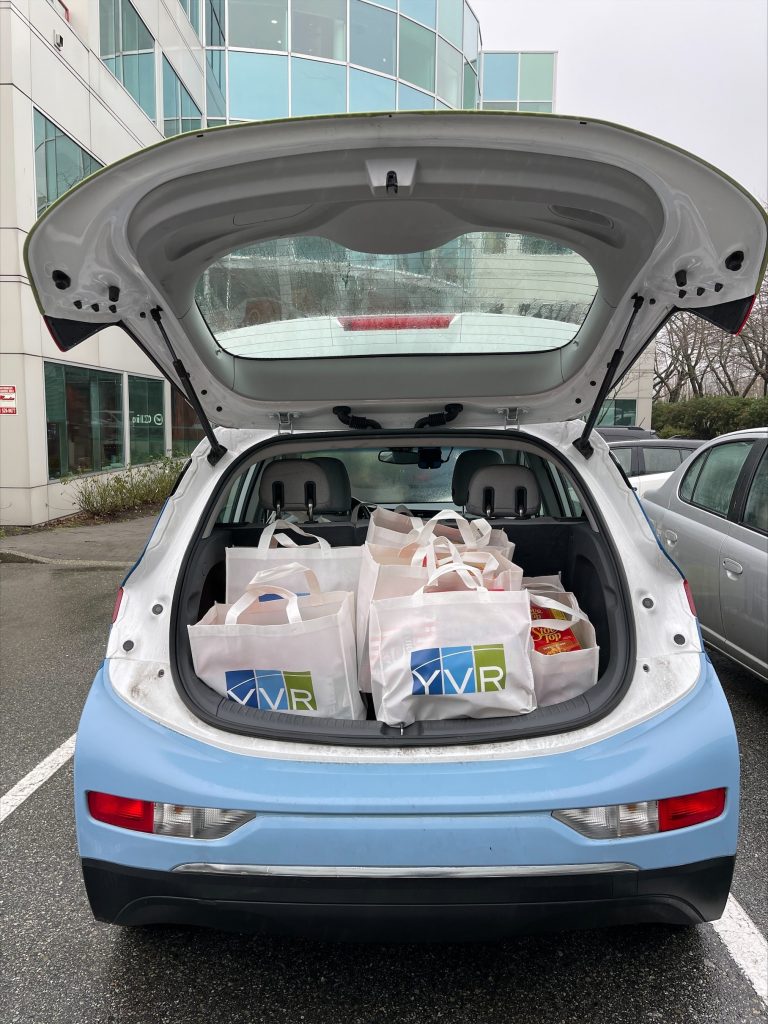 Vancouver International Airport's 11th annual Holiday Hamper Drive took place on Tuesday, December 7th in partnership with Quest Outreach Society. Our Concord Parking team signed up to fill 25 reusable grocery bags with full holiday meals for families within the community. Fun fact: our Concord Team had to take two cars because the hampers wouldn't fit! Each year, we are always inspired by the generosity of our partners and employees so we could not let this opportunity to help those less fortunate pass.
"The 2021 Holiday Hamper Drive is one of the giving-back initiatives that Concord Parking is committed to. It has been a rewarding experience to work together as a team to create and deliver the hampers," said Steven Sall, Operations Manager for Concord Parking.
This initiative started in 2011 and has provided nearly 8,000 meals for people in the Vancouver Lower Mainland, giving dignified access to affordable and sustainable food options to those who face food security challenges in British Columbia. YVR worked with Quest to ensure that every meal is consistent so that the holiday joy is spread in a fair and equitable way. Our team was very proud to find that the hamper count was at 160 meals when the Concord sled got there, and the final count was 500!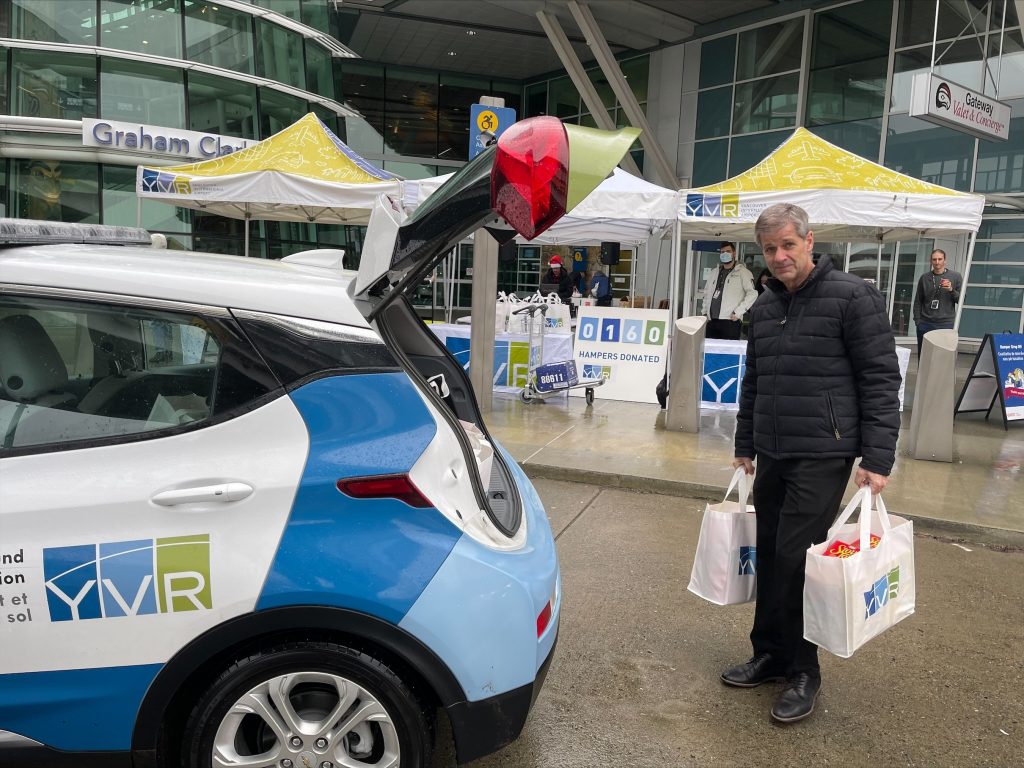 "It was a lot of fun putting the hampers together! We're glad that we are able to partner with our clients in giving back and helping those that need a little bit of support right now," said Concord's Director of Business Development, Mindip Janda. "Being a part of the communities we operate in is important to us, so we hope to participate in more of these types of initiatives in the future."
Believing in a grocery model that simultaneously supports the community while reducing greenhouse gas emissions is something that aligns with Paladin's values as we jump at the chance to boost our sustainability. Having a positive impact on our society is very important to Paladin Security Group, and we are constantly looking for ways to make it happen.
Four Ways You Can Help Your Local Community Throughout the Year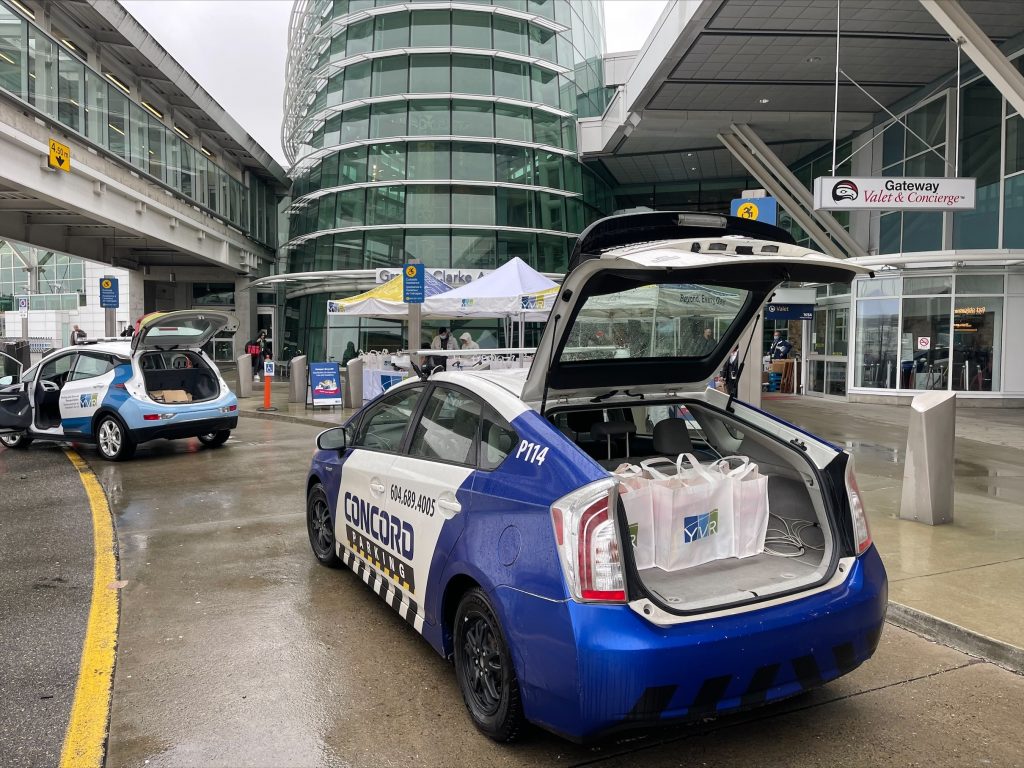 Become a monthly donor in any initiative most convenient to you and help ensure that the items requested are in good condition and within the parameters of the organization.
Make a one-time year-end food donation and help people in need have regular market access to grocery staples like produce, protein, and dairy, every single day.
Host drives and events in your community. The only thing better than community service is doing it with friends. You can host holiday meals, activities for kids' hospitals, a river clean-up, or even a dog wash. Get your creativity going.
Volunteer in your community. The cool part about volunteering is that you can do it just about anywhere (even online!), so hopefully this gets you thinking. You can volunteer in local libraries, nonprofit organizations, animal shelters, lifeguard programs, and more.
Paladin's Four Seasons of Giving
Helping with food donations is just one way Paladin Security gives back to the communities we work in. Through Paladin's Four Seasons of Giving, we maintain a year-round commitment from all our branches, coast to coast. Each season marks a different corporate initiative with individual branches supporting several local organizations and programs that are of significance to team members.
For more information, visit our Four Season of Giving page.
Reader Interactions